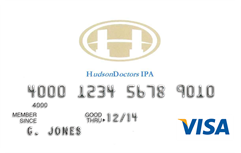 Dear Member:
We worked hard to create a special card program for members of HudsonDoctors IPA but we need you to finish the job.
Make our card uniquely yours by personalizing it with your own image.
This special opportunity is available for a limited time only, so take advantage of it today.
Not only will you earn points for purchases, balance transfers and interest payments, you'll earn the "oohs" and "ahhs" of everyone who sees your card.
Reward yourself with cash, travel and merchandise* and the admiration of your friends and relations.
Apply for your HudsonDoctors IPA card now.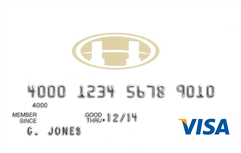 The new Hudson Docs
Visa® Platinum Rewards card.